Contact us
You are always welcome to contact us if you have any questions.
Adrigo Asset Management
Post Address
Box 1364, 111 93 Stockholm, Sweden
Office Address
Kungsgatan 33, 1 tr
Phone
+46 (0)8 505 887 00
E-mail
info@adrigo.se
Investment team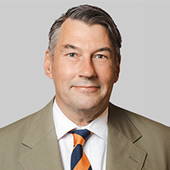 Staffan Östlin
Portfolio Manager and CIO
Staffan started Adrigo Small & Midcap L/S in November 2017. He has a broad investment and market expertise from leading Nordic institutions.